It happens, even to the best of the famous. You have the money and then you don't. Now we know that Donald Trump went broke and bounced back and became our 45th President of the United States, but here is list of people that might surprise you.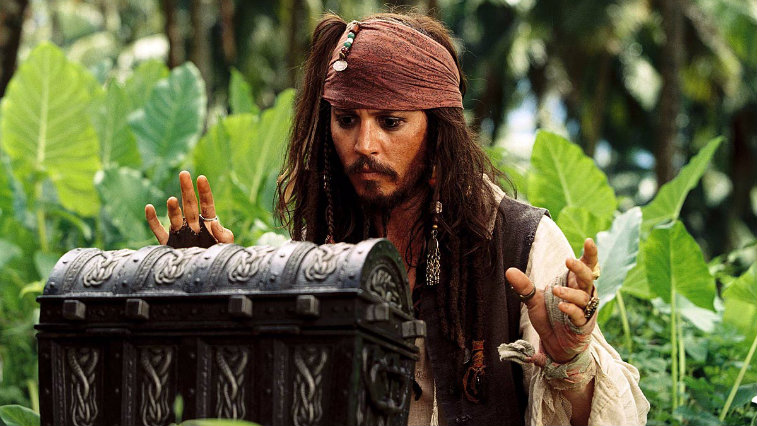 1. Johnny Depp: He is known for his quirky and off-center roles especially Captain Jack Sparrow in the Pirates of the Caribbean movie series, but he also went broke for doing something quirky in the real world. Firing the ashes of famed gonzo journalist Hunter S. Thompson out of cannon. Gonzo journalist apparently meant doing gonzo things. Firing ashes out a cannon might have been a sensation and adrenaline rush…but truly expensive. Maybe should just scatter the ashes around like everyone else does Johnny…unless of course they prefer burying the inground body burial as certain Christians would advocate that you would do if you want to respect the dead.

2. Mark Twain: He is immortalized as one of America's greatest authors. Known for characters Tom Sawyer, and Huckleberry Finn, but along the way with new inventions and tech in his time, Samuel Langhorne Clemens(his real name) made some bad investments and but age 60 he had to declare personal bankruptcy. At least Halley's Comet was tied to the beginning and end of Clemens's life.

3. Larry King: Most people never thought of Jail and King in the same sentence but he was arrested in the early 1970's for Grand Larceny by a former business partner. The charges did not stick. However, that and his uncontrolled spending nearly cost him his career in the media. The turning point was his nationally syndicated radio show that began in January 1978 on the then Mutual Radio Network (which eventually folded into two different incarnations of Westwood One) and would be a staple of late night radio during the 1980's. Along the way he got a nice TV gig at CNN. King still keeps himself busy with current stints on his co-owned Ora TVand RT.

4. Gary Coleman: The guy that made "Whatchootalkin' 'bout Willis?" a popular catch phrase via his famous character Arnold Jackson on the hit sitcom "Different Strokes" filled for Chapter 11 Bankruptcy in 1999. Coleman blames his parents and taking advantage of him and his money and filed suit against them 10 years earlier. Coleman suffered congenital kidney disease and other related issues. In 2010 Coleman fell down the stairs in his home in Utah and died of epidural hematoma trauma in Utah Valley Regional Medical Center in Provo, Utah. His legacy is not only memorialized in the sitcom Different Strokes but as one of the three human characters in the musical "Avenue Q."

5. Isaac Hayes: The game of life almost "Shafted" (pun intended) the career of Isaac Hayes. Stax Records who he was signed to in the 1970's had its own money problems and Hayes was not frugal in his spending along with bad financial advice that he took. In 1995 he made a comeback mostly notably as the voice of Chief in the long running animated sitcom "South Park." However, he did not do a musical number in the series sole motion picture; "Bigger Larger, and Uncut." Matt Stone and Trey Parker did cross a line with Hayes and his beliefs in Scientology and claims that they were not paying him enough. He soon left the show, and stayed with the "fruity little club" of sorts while the fate of his character was the same as Anakin Skywalker to be stuck inside a mask and robotic body. Hayes passed away four years later of a recurring stoke.

6. Burt Reynolds: A failed restaurant venture coupled with a pricey divorce from Loni Anderson put this respected actor $10 million dollars in the hole. Lesson; restaurants are a truly a wibbly-wobblytimie-wimey business and blonds are anything…BUT dumb.

7. Debbie Reynolds: Believe it or not, even the great Debbie Reynolds had her money problems. We shall always remember her in the movie musicals "Singing In The Rain," and "The Unsinkable Molly Brown" and being the mother of Carrie Fisher who legacy is the role of Princess/Senator/General Leia Organa in the Star Wars trilogy. Her money problems were due to her ownership in a hotel and casino she tried to sell off but not fast enough it seems.