The best kids' movies not only entertain young children, but they also have a unique way of uniting film lovers of all age groups. So, if you are looking for some fun films to enjoy on your family movie nights, you can't go wrong with these 10 best movies to show your young children:
1. Mary Poppins


The "Mary Poppins" movie combines cheerful songs, bright colors, and live action with the whimsical movements of animated figures.
In the movie, super-nanny Mary Poppins flies around with her umbrella, coming to the aid of the Banks children, setting all things right with her magical powers.
A half-century after its release, the songs of "Mary Poppins" are still fun and heart-warming.
2. Lion King


In the "Lion King" movie, the laws of the jungle meet Shakespeare's Hamlet.
Young lion, Simba, ventures out into the scary world after the tragic death of his father, Mufasa. Manipulated by his Uncle Scar into believing that he is responsible for his father's death, Simba flees into exile where he meets his two new friends, Pumba and Timon. Simba is later given a unique perspective from his childhood friendsNala, Rafiki, and heeventually returns to the Pride Lands to challenge his Uncle Scar and to take his rightful place in the Circle of Life.
Children will enjoy the comic relief of "Lion King" and sing along with the enchanting music.
3. Toy Story


Any child who loves to play with toys will love to watch "Toy Story".
Woody, a traditional pull-string talking cowboy has enjoyed a special place in the heart of his six-year-old friend, Andy. Yet, he finds his confidence shaken when Andy gets a new toy, Buzz Lightyear, for his birthday. While Woody attempts to get rid of Buzz, things backfire on him and he ends up in the hands of the sadistic neighbor kid named Sid. Woody and Buzz eventually join together to escape the evil whims ofSid andthey share a fun adventure on their way back to Andy.
The two rivals become very close friends and gain great respect for each other.
4. My Neighbor Totoro


This JapaneseHayao Miyazaki animation movie came out in the late 1980's only in Japan. However, it was released in the U.S. in 1993.
"My Neighbor Totoro" is beautiful story about a young girl, Mei, who moves into an old house where she encounters her new neighbor, Totoro living in a tree hollow.Totoro is a mysterious forest spirit that can only be seen by children. Mei and her sister Satsuki become close friends with Totoro as he introduces them to extraordinary characters and takes them on some incredible journeys. The sisters learn to look to Totoro for support and guidance.
Children will enjoy all the magical adventures Mei and Satsuku take with their new friend, Totoro.
5. The Sound of Music


While children may not be able to understand thecomplicated events taking place in "The Sound of Music," they will absolutely love Julie Andrews' infectious spirit and the whimsical voices of the Von Trapp family.
Maria (played by Julie Andrews) is a free-spirited Austrian woman studying to become a nun at Nonnberg Abbey in Salzburg in 1938. However,her love of music and mountains and her youthful enthusiasm lands her into a bit of trouble among the nuns. So, Maria is sent outside the abbey to help Captain Von Trapp and to nanny his seven children.
While the children (and their father) don't like Maria very much when she first arrives at their residence, she eventually wins them over with herkindness and patience. The family grows to deeply love and respect Maria and she becomes the heart of their family.
6. E.T. (Extra-Terrestrial)


E.T. was directed by Steven Spielberg and is one of the most iconic movies in film history.
The story revolves around a ten-year-old boy named Elliott, who discovers a bug-eyed alien hiding in his family's tool shed. Elliott lures the creature into his house using Reese's Pieces. Elliott's brother (Michael) and sister (Gertie) both also meet the alien and they immediately bond with E.T. While the three children keep their little secret from their mother (Mary), their friendship with E.T. leads to adventure and excitement as well as danger.
7. Elf


"Elf" is a 2003 Christmas fantasy comedy film written by Jon Favreau and starring Will Ferrell.
As a baby, Buddy (played by Will Ferrell) crawls into Santa's toy bag and is whisked off to the North Pole where he is raised an elf. However, he never quite fits in with the other elves. So, he heads to New York City to find his human family. His childlike innocence is quite comical as he wanders the busy streets of New York and wreaks Christmas havoc through department stores. During his journey, Buddy finds his biological father and discovers that he is a bit of a "Scrooge".He also realizes that most people have lost the true meaning of Christmas.
In the movie, Buddy not only finds a way to win over his family, but he alsouses his cheerful nature to bring back the Christmas spirit to the city.
Children and adults will love Buddy's childlike innocence as he acclimates to the customs of the human world.
8. Babe


If you love "Charlotte's Web," you will love "Babe," the inspiring film about a shy piglet who tries to find his place in the world.
This lovable little pig named "Babe" is raised by sheepdogs and proves that he can herd sheep as well as his adoptive parents. In fact,Babe discovers that he can be anything he wants to be, including an award-winning sheep dog. With the help of his delightful barnyard friends, the sweet little pig faces some heavy challenges.
This movie is about hard work, determination, and unlikely friendships, "Babe" is a funny and heartwarming family film that both kids and adults will enjoy.
9. Finding Nemo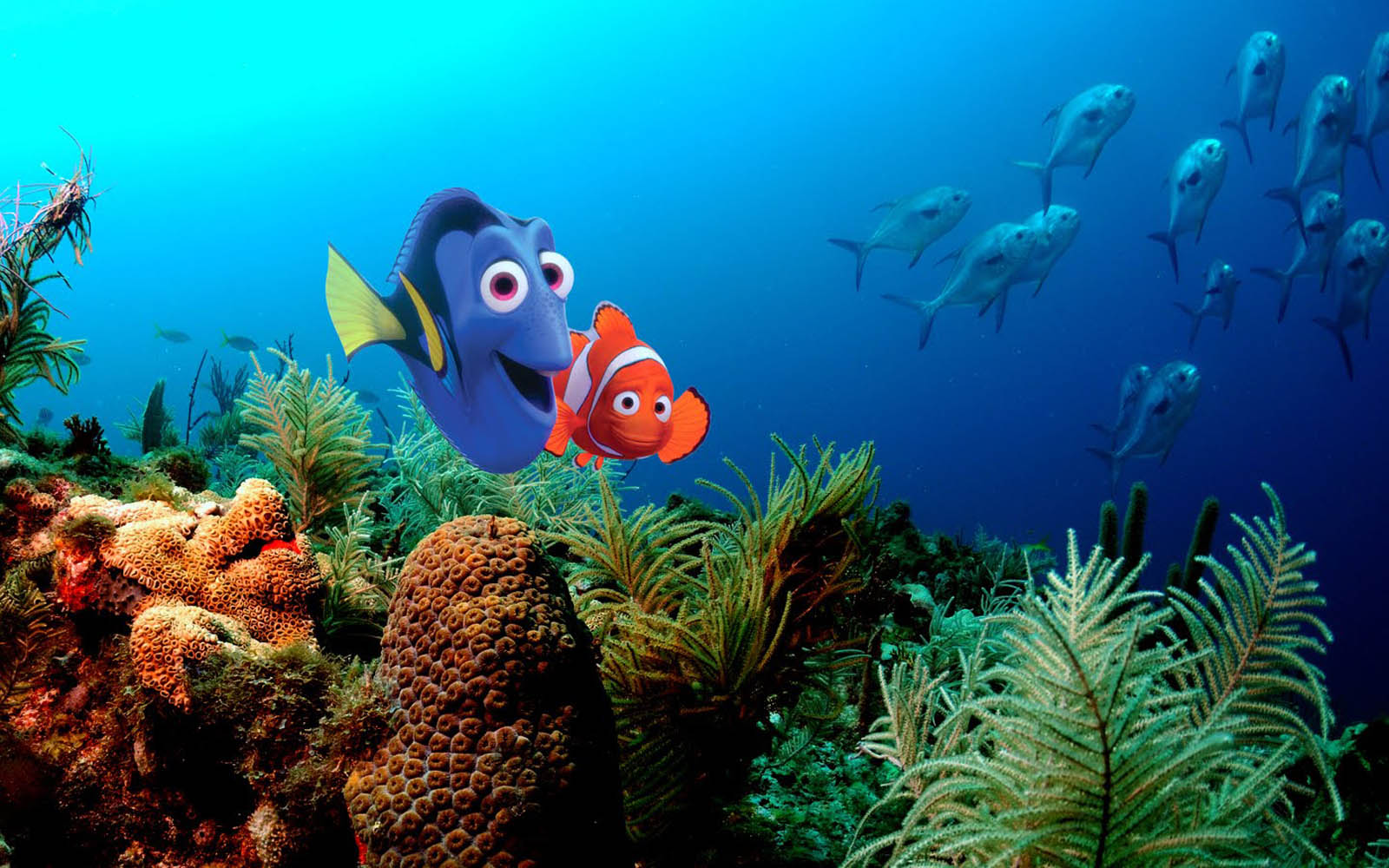 "Finding Nemo" is a phenomenal 2003 computer animated film released by Walt Disney Pictures.
Marlin the clown fish sets off on a journey to find his son Nemo after Nemo is taken by a diver. Marlin soon meets Dory, a blue tang fish with short-term memory loss, and the two fish swim through the waters, dodging jellyfish and catching rides with the turtles. Meanwhile, Nemo schemes a plan to escape his new home to find his father.
The entire family will cheer for the father and son clown fish, and Dory (played by Ellen DeGeneres) will have everyone chuckling the whole way through the movie.
10. The Wizard of Oz


The "Wizard of Oz" is a 1939 musical fantasy film produced by Metro-Goldwyn-Mayer and starring Judy Garland (as Dorothy). This movie is considered to be one of the greatest films in cinema history.
In "The Wizard of Oz," Dorothy is swept away by a tornado from her family in Kansas and ends up in the magical Land of Oz. She embarks on a quest with her new friends who help her return home to her farm. However, along the journey, she confronts her fears as well as freaky flying monkeys. She even melts the Wicked Witch of the West by accident.
The "Wizard of Oz" is a timeless piece where Judy Garland sings about rainbows. Although, the movie is over 75 years old, thetechnicolor palette in the film is absolutely stunning. It's no wonder the "Wizard of Oz" is an all time favorite among kids and grownups.