People get plastic surgery for a variety of reasons. Some want to maintain the appearance of youthfulness as they age, some may find it medically necessary after a physically traumatic event like a car crash, and some simply want to enhance what the good Lord gave them. Unfortunately, these people found out too late that they probably should have just stayed home on the day of their appointment.
1. Sir, please
What you're doing. Stop that. It's frightening children.

2. WOW!
That's, uh… That's not supposed to look like that.

3. She looks like she could stab someone with her chin.
This was not that doctor's best work. At least I hope that's the case

4. That looks like an infection
In any case, you need to get that checked out by a medical professional. Maybe check Yelp next time.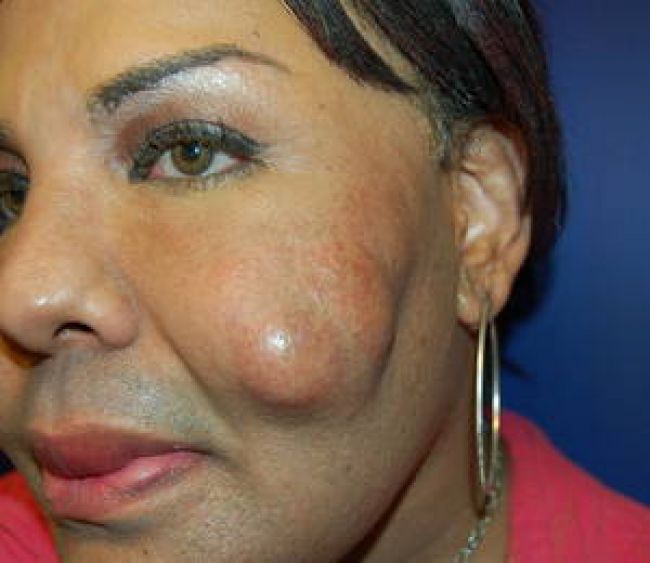 5. How does she even breathe?
Aside from the collapsed nasal passage, she's actually really cute.

6. I'm not sure what's going on here…
… all I know is that it's making her look terribly ill.

7. It looks like she got her upper lip stuck in a vacuum hose
And that's not a compliment. Geez, it sticks out further than her nose!

8. Everything about what is happening here is scary
I don't know that I could bring myself to leave my house looking like this.

9. I'm not sure what's more frightening…
The plastic surgery failure or the eye brows.

10. Had any "male enhancement" recently, sir?
Don't worry, it's barely visible. Sorta. Kinda.