We all remember family photo day. The whole family gets dressed up and heads to the photo studio to get that yearly family photo. Mom gets to pick the outfits, yell at everyone that you're going to be late and then follow you around with a lint brush in the waiting room to make sure the photos turn out just right. Meanwhile the photographer is pulling down the different back drops and checking the lighting to get that shot just right. I always wondered why anyone would want to be a photographer who took family photos. Now I know why. It's for the off chance that the strangest people in the world would walk through their door and ask them to take the strangest pictures they've ever taken. Thanks to the internet we all get to enjoy what those photogs have been seeing and believe me when I say you'll be shocked at what they've seen.
1. So many questions….

2. Well that some special Christmas sweater eh?

3. Long socks with pit stains? That's just bad form.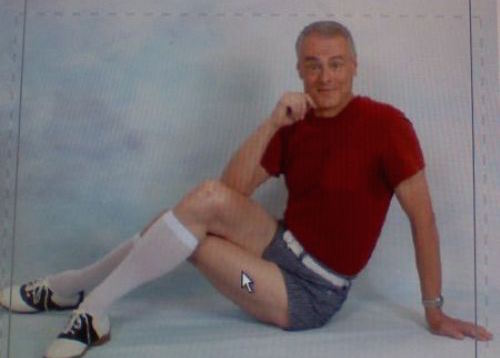 4. Is the chicken a prop that comes with the straw bale background or is it an extra charge?

5. It's the wink that ruins it for me.

6. If you only have time to brush one head of hair make sure it's the sloth's?

7. Thankfully the wicker chair softens him up.

8. Coordinating the cat's collar and the tank top is very important.

9. Loves long walks, kittens and his blow dryer.

10. The Munsters without makeup?

11. Only enough money for one wig?

12. Too sexy for his shirt?

13. Why Frisbee guy? Why?

14. Naughty granny can't even convince herself enough to smile sincerely.

15. "You look so pretty that no one will even notice the neck brace hunny!"

16. Embracing the 80's at 100% for the win!

17. Birds of a feather?

18. Mm…yep, that happened!

19. That's one way to cover up that second chin.

20. Domestic bliss?